Questions like these are so common these days as people often found using Sex toys for many reasons, and the primary reason being, to protect or avoid any kind of STD infection. But again, the same question sneaks up, How safe is the use of Sex toys? these questions are not surprising especially after the skepticism of STD through toilet seats is still there in minds. But the answer of sex toys being safe is different from the infection of STD through a toilet seat. Let's look more in detail.
Can an STD Live on a Sex Toy?
Yes, from HPV through sex toys to gonorrhea, chlamydia and HIV through sex toys can be transferred by sharing sex toys but most STDs couldn't survive outside the body for a very long duration. So the chance of being contracted is very less But that doesn't discount any risk from being contracted by STDs. Here the aspect of 'STD transfer medium' plays a very important part. Mediums like the bodily fluids or blood are on the toy, syphilis and hepatitis C can be transferred. There is no need to throw away your sex toys after one use.A simple hygienic practice can lead to prevention, for instance in the above case if you simply clean your gadgets after each use, you don't ever have to worry about sharing STD. Some toys can be more dangerous or vulnerable than others. The one inserted inside the body part like a dildo can be wrapped in a condom to increase the level of protection. Never to share the sex toys during the act even when the condom is intact.
How to clean Sex toys?
Usually, the instructions are clearly mentioned on the packaging for you to follow. Most toys can be cleaned with a light bleach solution (bleach heavily diluted with water), antibacterial sex toy cleaners (available in many sex toy stores), or mild soap & water to kill any diseases or germs.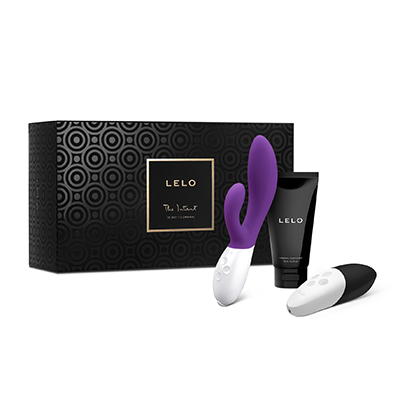 Cleaning methods of Sex toys differ from the type of material they are manufactured. Some methods are listed below.
Pores are to be taken care off, as the body fluids etc can remain collected inside.
Avoid using harsh abrasives or rubbing alcohol on porous materials as the material can get collected inside the pores.
Avoid the electrical area of sex toys exposed to fluid to avoid getting short.Thus, whenever applicable, ALWAYS take out the batteries, unplug, and/or remove electronic attachments before washing, and try to avoid getting electrical areas of sex toys wet. Store toys in a dry cool place and avoid direct sunlight
For Cyberskin, use cleaners specially designed for the product and apply a light dusting of talcum powder after drying thoroughly
Sex Toys made of silicone or glass may be boiled or run through the dishwasher according to the product's cleaning instructions.
Also read : WHAT TYPE OF SEX TOY MATERIAL ARE SAFE?
How to keep yourself safe and keep your toys happy and safe.
First thing, is that it's really a wise idea to invest in toys that are easy to clean and by that, it could be a high-quality silicone dildo that according to the directions can be boiled for a little while.
Hot water to sanitize sex toys
Can be run on hot water with no soap on the top shelf of your dishwasher in order to sanitize it really well.
Bleach products wipes dipping to wash sex toys
Some people also use bleach products, bleach dipping, bleach wipes and what not, to sanitize a toy that can accept it kind of sanitizing and not be ruined. You really have to make sure that you get whatever kind of cleanser use off that toy afterward so you really wash it down with water when you're done.
Use condoms with your sex toys
You can also use condoms with your toys and this can help to protect them. When the whole thing is encased and you have to be careful about removing the condom after it's been used.
Avoid cheap sex toys and toys with porous material
Unfortunately, if you have a toy that's hard to clean and can't be cleaned well or that is made out of a porous material like jelly rubber or has like seams or stuff in it or has scratches or dings in that material. It could be impossible to really get them all the way clean. So if you have toys like that, especially older toys but even some newer cheaper toys, those are going to be really hard to keep clean even just for yourself. So its always suggested that people avoid those types of toys.
Use toys made out of a Body safe materials
So a high-quality silicone toy with a hard plastic, a well-treated stone or well treated with body safe materials or ceramic or glass material with no chips all of those materials are body safe.They are easy to clean as long as the design is such that you can clean them is fine.
There's sometimes seams between the chrome and the silicone or like stuff can accumulate in those are places. You can't really get clean so not a good idea but you could put a condom over them.
So the first step is getting toys that you can really clean that are designed well and believe it or not well-designed toys are a little too hard to find.

For how long bacteria and viruses stay on Sex toys to be on the safer side in case one shares a sex toy?
If you decide to share toys you should know that there are some bacteria and viruses that can live a long time so especially, if you just pass them back and forth you really need to be using a fresh condom with each partner. Put on with clean hands or by the partner who's receiving it.Just be really careful with that because that's really the same as sharing a body fluid in any other way.
Just because it's on a toy instead of on a penis or a vulva or hand and it doesn't make it any safer if we share toys back and forth because these toys can contain some viruses and bacteria which can live a long time. Just the fact that maybe it had a little shelf time between people, doesn't necessarily mean that all those things will be safe.
But the sharing of sex toys you really need something that I mean I frankly would just suggest getting toys that you can either completely encase in condoms.